Flashback Friday (Nov 30-Dec 4): Best Articles This Week
Flashback Friday (Nov 30-Dec 4): Best Articles This Week
A roundup of the most interesting content that caught our eye this week. Featuring our picks of the best articles from around the web - we hope you enjoy reading as much as we did!
Dec 04, 2015 - usefulusability.stfi.re -

30
via Craig Tomlin
Craig Tomlin's Profile
Craig Tomlin on Twitter
These 15 user experience details can be missed by novice and expert web designers alike. Paying attention to these UX details will improve your website, guaranteed! And as a special bonus, included with these 15 UX details is a special extra section of additional UX details from leading UX gurus including; Daniel Szuc (Founder UX Hong Kong), Jan Jursa (@IATV), Dave Garr (Co-founder UserTesting) and Rich Gunther (Former UXPA President).
Dec 04, 2015 - nngroup.stfi.re -

29
via Kathryn Whitenton
Kathryn Whitenton's Profile
Kathryn Whitenton on Twitter
Summary: In both applications and websites, users rely on menus to find content and use features. Use this checklist to make sure your menus do their job. Helping users navigate should be a high priority for almost every website and application. After all, even the coolest feature or the most compelling content is useless if people can't find it.
Dec 04, 2015 - blog.invisionapp.stfi.re -

37
via Margaret Kelsey
Margaret Kelsey's Profile
Margaret Kelsey on Twitter
Lean startup is a methodology that can help your company articulate hypotheses better, identify the fastest ways to test those hypotheses, figure out what minimum viable product (MVP) to build, test that MVP with customers, learn and iterate, and ultimately to achieve better and better product market fit.
Dec 04, 2015 - smashingmagazine.stfi.re -

38
via Colman Walsh
Colman Walsh's Profile
Colman Walsh on Twitter
The incredible growth of mobile and the proliferation of mobile devices has made the UX designer's job more challenging and interesting. It also means that user-testing mobile apps and websites is an essential component of the UX toolkit. But unlike the desktop environment, no out-of-the-box software packages such as Silverback or Camtasia are specifically designed to record mobile usability tests.
Dec 04, 2015 - uxdesign.stfi.re -

41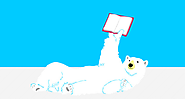 via Fabricio Teixeira and Caio Braga
Fabricio Teixeira on Twitter
Caio Braga on Twitter
We have seen enough content this year to be able to start identifying patterns and trends across what's being published in the amazing world of UX Design. Here's our take on looking at the past, understanding the present, and anticipating what the future holds for UX in 2016.