Flashback Friday: Best Articles in UX, Design & Ecommerce This Week (Mar 7-11 )
Flashback Friday (Mar 7-11 ): Best Articles in UX, Design & Ecommerce This Week
What's the best of the web this week? We cherry-picked the most interesting articles on UX, Design, Ecommerce, Product & Digital Marketing from around the web.
If sharing is caring, then share this with colleagues and friends (unless you don't have any friends - yes, I'm looking at you) 😉😅 Seriously, who knows, this could be something to talk about when you're back in the office on Monday. Happy reading!
Mar 11, 2016 - uxmatters.stfi.re -

61
By Jim Ross
Jim Ross' Profile
Jim Ross on Twitter
Doing user research is like eating healthy food, exercising, and getting an annual checkup. Almost everyone recognizes that it's good to do these things, but many people fail to do them. Similarly, many companies neglect to do user research. Why? In this column, I'll discuss the most common excuses I hear from companies and project teams that don't conduct user research—and I'll provide solutions to overcome them.
Mar 11, 2016 - clickz.stfi.re -

53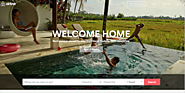 By Graham Charlton
Graham Charlton's Profile
Graham Charlton on Twitter
Airbnb has been very successful, to say the least. Of course, a disruptive business model has been a big factor, but a great user experience has played a big part. While travel brands have, in general, been slow to adapt to the web, brands like Airbnb (and Booking.com) have shown the way in terms of UX. So, here's a selection of UX delights from Airbnb…
Mar 11, 2016 - medium.stfi.re -

47
By Christina Wodtke
Christina Wodtke's Profile
Christina Wodtke on Twitter
As with my other "myth" article, it starts with me reading an essay, frothing at the mouth a bit, running out of characters on Twitter and ending up here where I can type more than 140 characters.
Like the previous essay, this will be short, sloppy and probably full of typos. Oh and incomplete. Super incomplete.
Mar 11, 2016 - econsultancy.stfi.re -

60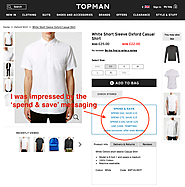 By Ben Davis
Ben Davis' Profile
Ben Davis on Twitter
Why am I comparing two well-known fashion retailers and their ecommerce sites? Well, though many conventions of web design are well-established, it still surprises me how different ecommerce sites can be, even in the nuts and bolts of basket and checkout. So, I thought I'd look at two quite different fashion retailers, and see how they match up.
Mar 11, 2016 - conversionxl.stfi.re -

56
By Shanelle Mullin
Shanelle Mullin's Profile
Shanelle Mullin on Twitter
UX mistakes often go undetected because they are quiet. They aren't a broken image or a misspelled word or a form that isn't sending. No, UX mistakes are foundational. To visitors, UX mistakes are loud, whether they consciously detect them or not. In fact, IBM is credited for the saying, "Ease of use may be invisible, but its absence sure isn't."