Flashback Friday (Jan 4 -8): Best Articles in UX, Design & Ecommerce This Week
Flashback Friday (Jan 4 -8): Best Articles in UX, Design & Ecommerce This Week
What's the best of the web this week? Here's a roundup of the most interesting content that caught our eye this week - our picks of the best UX, Design, Ecommerce & Digital Marketing articles - we hope you enjoy reading as much as we did.
Jan 07, 2016 - nngroup.com -

44
By Susan Farrell
Susan Farrell's Profile
Satisfying user experiences build on good customer-service principles. Restaurant UX provides many lessons for design strategy. When we asked 1,015 UX professionals for their career advice and experience, one respondent claimed to have learned everything about UX from playing Dungeons and Dragons.
Jan 07, 2016 - blog.invisionapp.stfi.re -

42
By Jozef Toth
Jozef Toth's Profile
Jozef Toth on Twitter
Having trouble getting your organization to realize just how important a great user experience is? Jozef Toth, Senior UX/UI Consultant at Pfizer, rounded up some of the most powerful stats on UX. 1. Infinite scrolling can lower your bounce rate. Time.com's bounce rate dropped 15 percentage points after they adopted continuous scroll.
Jan 07, 2016 - econsultancy.com -

44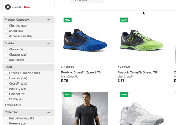 By Ben Davis
Ben Davis' Profile
Ben Davis on Twitter
Everybody loves a bit of interaction with a website. Although scrolling experiences aren't for everyone, mouseover effects have been established for a long time. As creative hover states feature in my design trends to watch out for in 2016 (for the creativity they afford an otherwise increasingly restrained front-end developer), I decided to roundup some of my favourite examples.
Jan 07, 2016 - blog.invisionapp.stfi.re -

42
By Risto Lahdesmaki
Risto Lahdesmaki's Profile
Risto Lahdesmaki on Twitter
"Experience" might qualify as the most influential buzzword of 2015-especially when modified by "user" and "customer." That's a good thing. The most forward-thinking companies were focused on delivering an exceptional customer experience all along, of course, but now the rest of the business world has caught on to the importance of that practice.
Jan 07, 2016 - medium.stfi.re -

41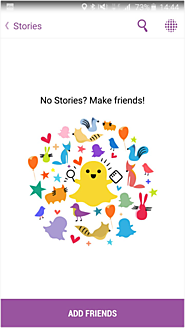 By Michael Lee
Michael Lee's Profile
Michael Lee on Twitter
This post will be part of a series of posts that will go over mistakes and lessons learned working as a designer. My goal is to keep them short and concise and hopefully provide value so other designers don't make the same mistakes.