Flashback Friday (Jan 25-29): Best Articles in UX, Design & Ecommerce This Week
Flashback Friday (Jan 25-29): Best Articles in UX, Design & Ecommerce This Week
What's the best of the web this week? We cherry-picked the most interesting articles on UX, Design, Ecommerce, Product & Digital Marketing from around the web. And please share this with your colleagues and friends. Who knows, this could be something to talk about when you're back in the office on Monday. Happy reading!
Jan 29, 2016 - studio.uxpin.stfi.re -

25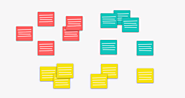 By Corey Malone
Corey Malone's Profile
Corey Malone on Twitter
When I first started working with my client (love coach Kavita J Patel ), we could barely keep up with the never-ending site changes. It seemed like we were on the whim of her demands. Back then, I didn't realize she wasn't sure of her own strategy or even who exactly the user was.
Jan 29, 2016 - blog.invisionapp.stfi.re -

27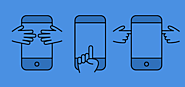 By Clark Wimberly
Clark Wimberly's Profile
Clark Wimberly on Twitter
Let's continue talking about the user experience in the context of apps. Tips such as making the UX adapt to the user, network-awareness, onboarding, and other concepts related to the user experience were covered in the first segment of this article series. Here are a few other UX tips to consider.
Jan 29, 2016 - uxmatters.stfi.re -

29
By Steven Hoober
Steven Hoober's Profile
Steven Hoober on Twitter
If you want people's business, empathy has to start with respecting your users and believing in their value as customers. It starts with believing that their environment and the way in which they live and work today is neither backward nor misguided.
Jan 29, 2016 - blogs.adobe.stfi.re -

23
By Sheena Lyonnais
Sheena Lyonnais' Profile
Sheena Lyonnais on Twitter
Here's the situation: you've created what you think is a fabulous product. You've invested tons of money in designing and building it, as well as marketing and selling it, but you're not getting the results you had hoped for. Did you neglect to check if there were any usability issues?
Jan 29, 2016 - nngroup.stfi.re -

24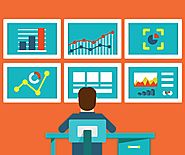 By Amy Schade
Amy Schade's Profile
Amy Schade on Twitter
Qualitative user studies benefit from using participants' personal information, but asking for sensitive information requires preparation and consideration. In usability testing, we use realistic tasks to reflect what users do on the site. To complete some of these tasks, users may have to provide personal information during testing.