Flashback Friday (Dec 14-18 ): Best Articles in UX, Design & Ecommerce This Week
Flashback Friday (Dec 14-18 ): Best Articles in UX, Design & Ecommerce This Week
A roundup of the most interesting content that caught our eye this week. Featuring our picks of the best UX, Design, Ecommerce & Digital Marketing articles from around the web - we hope you enjoy reading as much as we did.
Dec 16, 2015 - econsultancy.stfi.re -

30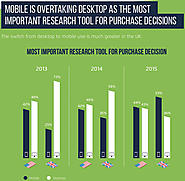 By Jack Simpson
Jack Simpson's Profile
Jack Simpson on Twitter
No doubt your office is already filled to the brim with forced enjoyment and every last ounce of festive fun has been beaten out of your heart before the first week of December has finished. But don't despair because we've got some great stats for you this week.
Dec 18, 2015 - blog.invisionapp.stfi.re -

36
by Margaret Kelsey
Margaret Kelsey's Profile
Margaret Kelsey on Twitter
From Fortune 500 corporations to government departments, enterprise organizations aren't typically thought of as creative environments. But the peculiarities of an enterprise organization can be fodder for creative triumph-if we have the patience.
Dec 18, 2015 - baymard.stfi.re -

32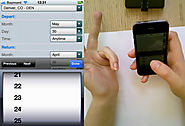 by Jamie Appleseed
Jamie Appleseed's Profile
Jamie Appleseed on Twitter
In this second article in our mini-series on the current state of mobile e-commerce usability, we'll dive deep into the mobile checkout flow and form field usability. (The first article explored the mobile e-commerce search and category navigation user experience.)
Dec 18, 2015 - uxmag.stfi.re -

42
by Alex Asianov
Alex Asianov's Profile
Alex Asianov on Twitter
The key to creating successful and user-friendly mobile experiences is empathy. Not the mushy kind, but the pragmatic kind of empathy in which you put yourself in the user's shoes and try to really understand their needs and wants.
Dec 18, 2015 - interaction-design.stfi.re -

37
by Nick Kellingley
Nick Kellingley's Profile
Nick Kellingley on Twitter
It's important to remember that while we may use the same methods for mobile usability research as we use for other types of usability research; the mobile environment is different to the environment at the desktop. This means being aware of the context and adapting research to take advantage of that context.