Flashback Friday: Best Articles in UX, Design & Ecommerce This Week (May 23-27)
WHAT'S THE BEST OF UX THIS WEEK?
Flashback Friday: Best Articles in UX, Design & Ecommerce This Week (May 23-27)
What's the best of UX this week? We cherry-picked the most shared articles on UX, Design, Ecommerce, Product & Digital Marketing from around the web.
Do you want to stay on top of UX trends? Then you've come to the right place! Sharing is caring, so go ahead and share - you'll look great after - you know you want to...
Wanna get featured? Let's chat on Twitter.
May 27, 2016 - blog.invisionapp.stfi.re -

18
By Tin Kadoic
Tin Kadoic's Profile
Tin Kadoic on Twitter
I want to start by saying that we're testing [the product], and not you. You can't do or say anything wrong, and nothing is going to hurt our feelings. Tin Kadoic walks us through how they do product testing at Five and Shoutem.
May 27, 2016 - boagworld.com -

15
By Paul Boag
Paul Boag's Profile
Paul Boag on Twitter
Our mission as UX champions is to save people from death by a thousand cuts. Small, but significant irritants that add up to be something more serious.
May 27, 2016 - medium.com -

19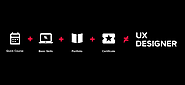 By Dan Maccarone & Sarah Doody
Dan Maccarone on Twitter
Sarah Doody on Twitter
It's May of 1999, the heart of the dot-com boom. I walk into my first "professional" job as an information architect (what we would call User Experience today). I was an arrogant 22-year-old who had not only been creating websites since I was the age of 18, but had been paid well for it.
May 27, 2016 - econsultancy.stfi.re -

15
By Ben Davis
Ben Davis's Profile
Ben Davis on Twitter
Wish is a well-funded mobile commerce platform in Europe and North America. As it is aimed at the deal-mad shopper, it makes a great case study for persuasion in mobile ecommerce. Let's take a look at some elements of the user experience (which isn't one for the faint-hearted).
May 27, 2016 - mashable.stfi.re -

16