Flashback Friday: Best Articles in UX, Design & Ecommerce This Week (May 16-20)
What's the best of UX this week?
Flashback Friday: Best Articles in UX, Design & Ecommerce This Week (May 16-20)
What's the best of UX this week? We cherry-picked the most shared articles on UX, Design, Ecommerce, Product & Digital Marketing from around the web.
Do you want to stay on top of UX trends? Then you've come to the right place! Sharing is caring, so go ahead and share - you'll look great after - you know you want to...
Wanna get featured? Let's chat on Twitter.
May 20, 2016 - uxbooth.stfi.re -

22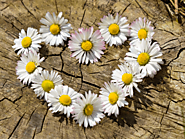 By Eric A. Meyer
Eric A. Meyer's Profile
Eric A. Meyer on Twitter
When it comes to design, generalizations can be hurtful. Recent decisions by Google, Twitter, and Facebook have resulted in blunders that alienate and even harm users, but as UX designers we can - and should - do better. In Eric A. Meyer's article this week, he explains how.
May 20, 2016 - mindtheproduct.stfi.re -

16
By Ken Norton
Ken Norton's Profile
Ken Norton on Twitter
It's February 13, 1960, and Ella Fitzgerald stands on a West Berlin stage, nearing the end of a stellar performance. On a whim, she decides to sing "Mack the Knife," a popular song, but one she's never performed live. The first chorus goes as planned, and then… she blanks and completely forgets the lyrics to the next verse. What do you do in her situation— choke up, end the song abruptly, or maybe just repeat the first chorus? Not the legendary Ella Fitzgerald. Instead, she begins to improvise.
May 20, 2016 - dtelepathy.stfi.re -

21
May 20, 2016 - tomtunguz.stfi.re -

19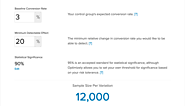 By Tomasz Tunguz
Tomasz Tunguz's Profile
Tomasz Tunguz on Twitter
At Google, we tested everything. User interfaces, advertising targeting models, even hiring practices. One product team tested 41 different shades of blue to ensure maximum click through rate; but the company is now testing black links. That's one enormous advantage of A/B testing - all the sacred cows must prove their beatitude to maintain their divinity.
May 20, 2016 - uxmatters.stfi.re -

18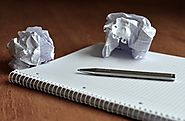 By Jim Ross
Jim Ross's Profile
Jim Ross on Twitter
Usability testing can seem deceptively easy. You ask people to perform tasks using a user interface, observe what they do, and ask them questions. Sounds simple, right? In comparison to field studies and other, more advanced user-research methods, usability testing might seem like the simplest technique to learn and perform. Perhaps it's the repetition of observing multiple participants, performing the same tasks and answering the same questions, that makes usability testing begin to seem routine—like something you could do in your sleep.